Hi and Welcome!
I'm Melinda.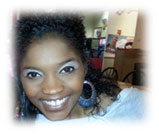 My goal is to help you feel get
healthy and fit, feel great, and renew
your sex drive and vibrancy.
So how will I do that?
First of all I will be completely real. There is no beating around the bush here. I will get to the raw details and force you to be honest with yourself so that you can identify your own personal barriers to health and fitness and the reasons you have loss your sex drive and vibrancy.
I will then provide you with health and nutritional information to help you reclaim or achieve the fitness level and quality of life you only dreamt about.


I have so much to do I just don't have time to exercise
I have tried diets before and none of them work for me
I am just too tired to ever be in the mood…and plus my head hurts

These individuals take 90% of my time and energy . But I would not trade them for anything.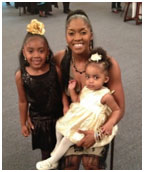 But in order to be there for them (your kids, spouse, parents, family, friends, etc.) you have to be the very best You that You can be
Your health is crucial to their success
Not to mention…having a healthy sex drive is crucial to your relationships and your overall happiness


I am a Christian woman who is crazy about fitness and helping women use fitness to live more fulfilling and happy lives. I have been passionate about fitness and active in sports and fitness all my life. I played basketball in college and while there, I feel in love with lifting weights. This going to sound weird but there was something that excited me about running suicide sprints until I puked…I know that's crazy
After college, I put on about 30 pounds and realized I was on a path to doom. So I did a 180 degree turn. I lost about 45 pounds and competed in my first amateur figure competition. I went on to compete for about 2 more years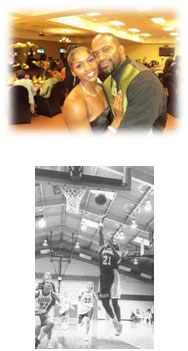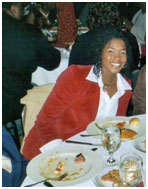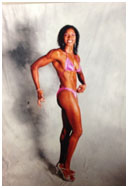 While competing, I did a ton of research on dieting and exercise strategies to help me create the very best diet and exercise plans to help me become a better competitor. Because I learned so much about fitness, I was able to achieve my personal trainer and sports nutritionist certification. I begin training and coaching clients on dieting and exercising to help them completely change the course of their lives.
My desire is to help women live better lives by increasing overall fitness levels and reviving their sex drive. Having a healthy sex life and sex drive can increase your confidence; improve the quality of your relationships, reduce stress (God knows we all have that)… heck it even helps boost your immune system! All of this can be done through proper nutrition and exercising.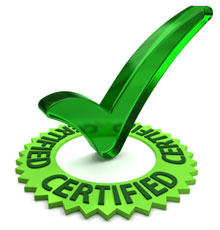 People have perverted it, and that is why for us as women, we don't want to talk about it or about any issues we have with it. Well let me tell you girl…sex when performed in a loving, nurturing environment, can make your life better and make you healthier!