Hey ladies, did you know the average size of a woman in the U.S. is 16? A study performed by the Journal of Fashion, in 2016, found that contrary to popular belief, the average size of a woman in the US is 16. For some of you this is good news, and for some of you its bad news. Bad news for those of us who are bigger than that size and perhaps good news for those of us that are smaller than that size.
Let me say this first, for whatever size you may be, if you are healthy and happy with the way that you look, then more power to you girl! But if you want to lose weight, because mentally then you aren't happy about your size or a medical professional has told you that you need to lose weight, then you need to change it. We all have different body type, genetic compositions, and so forth, so saying all women need to be size X, is not feasible.
No matter what size you are, you need to be happy and love yourself first. Now, with that being said, because the average size of a woman is 16, why in the world are all of the fitness outfits and clothes advertised by Nike, Under Armour, Adidas, etc shown on women who are a size 0, 2 or 4? Here's a little logic, if the average size woman is about a 16, and most women, if they aren't a size 6 or less or trying to lose weight in some capacity, then why advertise "workout gear" with itty bitty chicks? I mean, I work out, quite a bit, and let me tell you, most of the women in gym, are not a size 0, 2, or 4? And the ladies working out, are the ones buying workout clothes. So, in my opinion, if these companies want to make more money, be realistic and advertise clothing suitable for somewhat "thick" ladies. Let me explain what I mean…
Here you have a woman wearing a sports bra with matching spandex pants? Who's wearing this to gym? Most of you are not! Heck, most of you aren't even wearing this in your private bedroom to get busy with your husband? This is what I'm talking about, the average woman is looking at this like, that is cute, but this is a future goal. And with that, she moves on to find something else.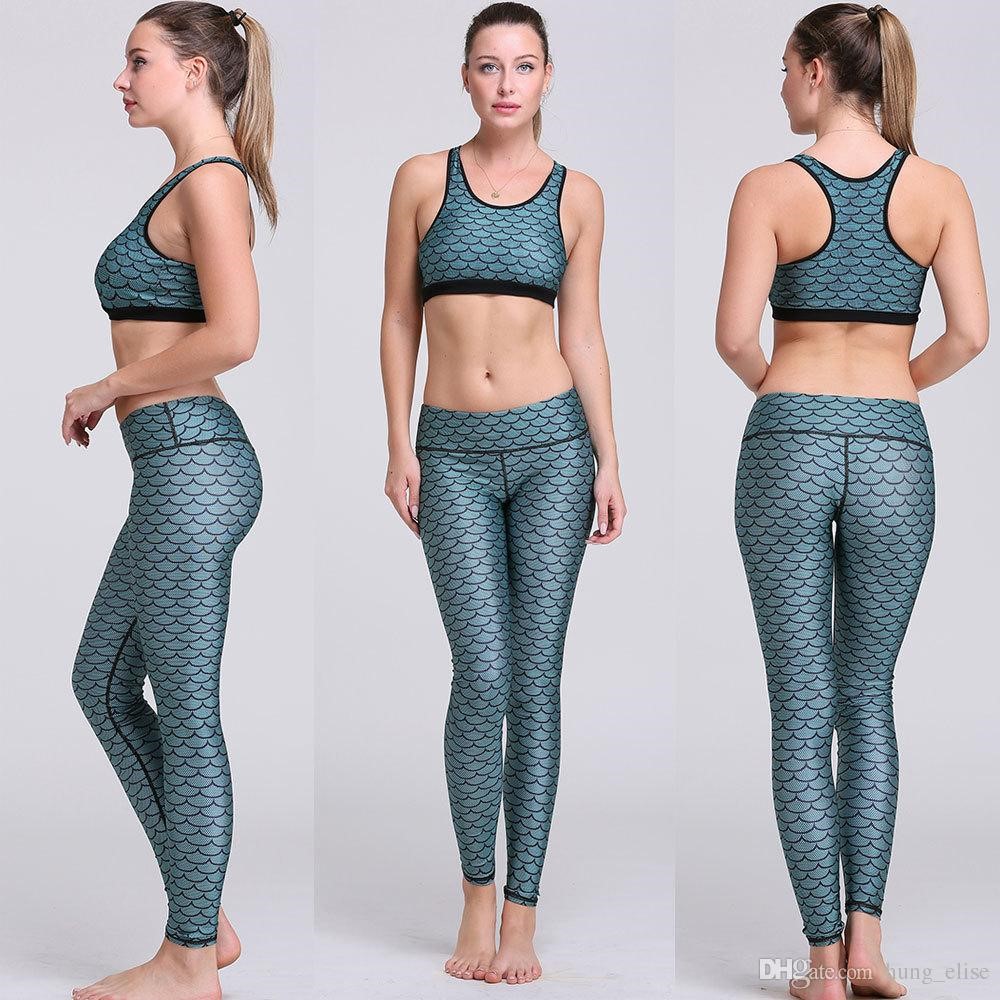 So, for all you thicker ladies, or ladies who may not be thick but have had some babies and even though your stomach may not be big, the stretched skin is there, here are a few pieces of workout clothing that will suit you. Because, you want to be comfortable in the gym and not pulling and fixing things when your parts start bouncing around.
Sports Bras
First you need a good sports bra. If you were blessed with larger tiggle bitties, then here are some excellent sports bras. Remember, good sports bras aren't cheap and you want to make sure you have good support for your "ladies." Working out with those things bouncing around all in your face is pain. So make the investment!
So here's the deal, if you are wearing a C cup or larger, here are some good bras for you girly.  If you like one of the bras, click on it and you will be taken to Amazon so that you can scoop it up.
Tops
Okay, so after you select a bra to hold your girls down, you need a top that won't "expose the rolls" or show the extra skin on your tummy. But you do want to look a little sexy and maybe show a little skin. I say that because if you are working out in a gym, and you catch a glimpse of yourself, you want to say "Dang girl, you lookin' kinda good today." So, for that reason, you don't want a big t-shirt, but you also don't want tight spandex that will roll up every time you lift your arms. You don't want clothes you will have to fight with and make behave. That is why you need a loose fitting racerback tank or some type of loose fit non-spandex tank top. I say, non-spandex, because spandex tends to ride up and it will show some of your rolls. I mean, we all struggle with or have struggled with that back fat!
Okay so here you go, my suggestions for workout tops for the average woman.
So now that you have the most important parts, you are good to go.  As far as pants and bottoms go, even if you have some cellulite dents as long as your shirt is long enough, you should be okay.  Any type of spandex will be fine, but please make sure your shirt is long enough.  As I stated, you don't want to be in a fighting match with your clothes, pulling and adjusting them, and trying to fight and destroy the fat on your body.
So that's all for now ladies.  I hope this post helps you all, first, feel better about where you are, and secondly, give you an idea of how to dress for your workouts so that you will be comfortable physically, and mentally and to have a little bit of sexy going on.  No- big t-shirts, and no tight spandex shirts for now.  Once you smooth everything out, then you can expand your gym attire.
Till next time…
Melinda